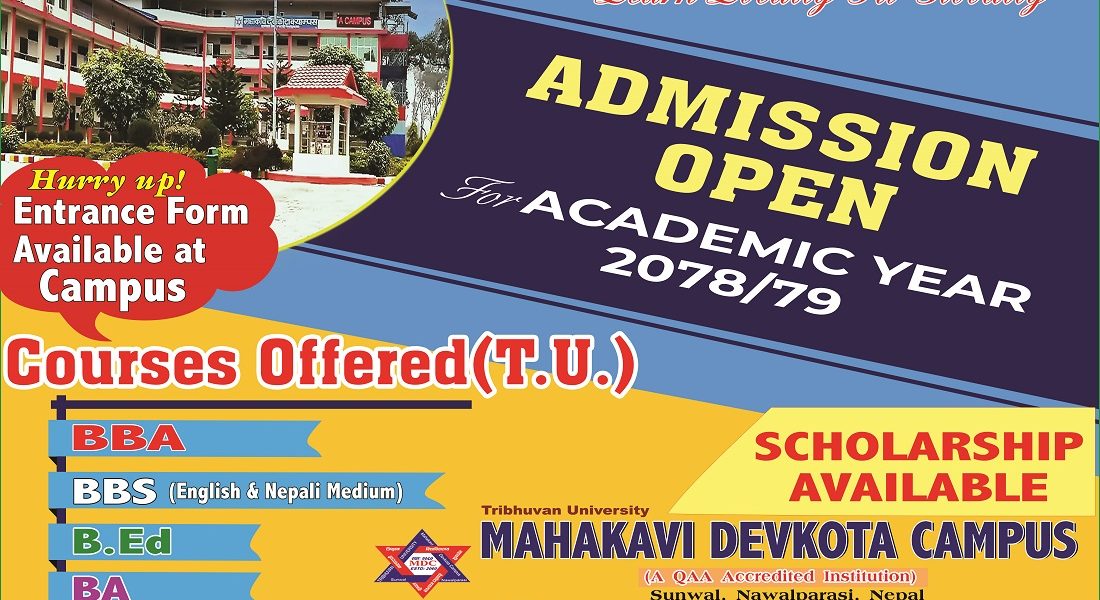 Programs We Offer
BBA (Management) 4 Years
The Bachelor of Business Administration (BBA) of Tribhuvan University is a special program in semester system of Tribhuvan University, designed to develop socially responsive, creative,...
Read More »
Latest News!
Entrance Form For BBS,B.Ed
4 Year's B.Ed. and BBS Part IV Exam Routine
Practical Notice For B.Ed. 1st Year Students.
Academic Calander
Date Converter